Appetizers | Videos & Recipes
Cheddar/Beer Spread


Calories per serving: 123 Calories | Serves 4

Ingredients:


¼ cup grated sharp cheddar cheese
2 oz cream cheese
1 tsp. Worcestershire sauce
2 tbsp. butter or margarine
1/4 cup beer


Directions:


Blend the first 4 ingredients in food processor until semi smooth.
Scrape down the sides with rubber spatula, Set the food processor on low speed and add the warm beer a little at a time.
If you think it is too thick, add more beer.
Great with crackers or as vegetable dip.


Serve and Enjoy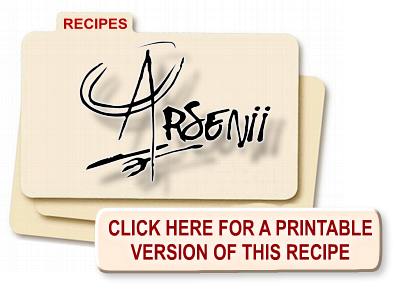 On The MenU
Appetizers
•
Portobello Panini
•
Cheddar/Beer Spread
•
Hot Lemony Shrimp
Salads
•
Warm Romaine Lettuce
Side Dishes
•
Crumb Broccoli
•
Grilled Veggies
•
Quick Collard Greens
Entrees
•
Battered Shrimp
•
Garlic & Ginger Tri Tip
•
Flank Steak in Balsamic Cabernet Sauce
•
Sweet and Spicy Salmon
•
Turkey Tetrazzini
Desserts
•
Chambord Strawberries
•
Grilled Fruit
•
Banana Split
Extras
•
Mango and Orange Smoothie