Meet Arsenii Samoilov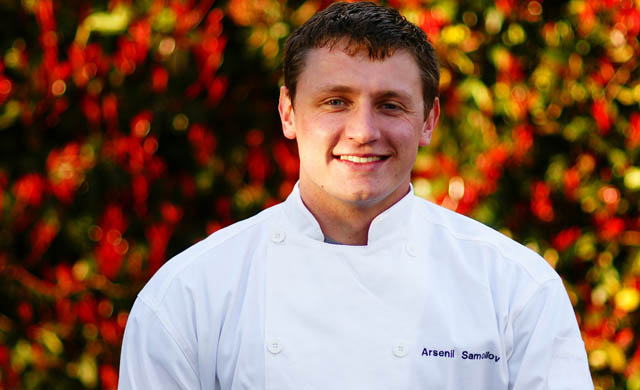 Arsenii is your Online Chef


Arsenii has been cooking since the age of 10. He enrolled in a local culinary school right after high school to pursue his passion. Arsenii headed to France after culinary school to learn more about the art of fine cooking. He secured a position at Auberge De I'lle, a Two-Michelin-star restaurant, in Lyon, because of his cooking ability and mastery of the French language.
After his training in France, he moved back to the United States where he became a partner in Fido Catering of Los Angeles. Realizing the need to strengthen his academic background and build a solid business base, he moved back to the Bay Area to pursue a four-year degree in Business with a minor in communications.
Still wanting to do more than just studying while back in school, the kitchen continued its call. Hence, the concept for Cooking With Arsenii was born. Arsenii shows people how to cook and eat healthy using videos on the internet and public access television. The concept of Cooking With Arsenii is to teach people how to make inexpensive and healthy meals in a short period of time.
Arsenii demonstrates recipes that you can easily access on this website. View any videos you like and enjoy the recipes with your friends or visit his

Facebook,

Twitter or

Blogger sites.

Eat Well and Be Well