Side Dishes | Videos & Recipes
Grilled Veggies


Calories 120 Serves 4

Ingredients:


1 each yellow zucchini
1 each red bell pepper
1 each Portobello mushroom
2 tbsp. balsamic vinegar
2 tbsp. olive oil
salt & pepper to taste


Directions:


Cut vegetables into 1 inch pieces
Marinade with a mixture of balsamic vinegar and olive oil (24 hours if time allows)
Set pan to medium heat
Brown on all sides
Make sure to cook veggies in small batches.
Optional: Great with tri tip or chicken and mashed potatoes.


Serve and Enjoy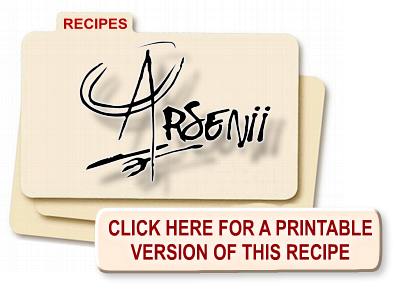 This video can also be found at:
http://www.vimeo.com/18557277
On The MenU
Appetizers
•
Portobello Panini
•
Cheddar/Beer Spread
•
Hot Lemony Shrimp
Salads
•
Warm Romaine Lettuce
Side Dishes
•
Crumb Broccoli
•
Grilled Veggies
•
Quick Collard Greens
Entrees
•
Battered Shrimp
•
Garlic & Ginger Tri Tip
•
Flank Steak in Balsamic Cabernet Sauce
•
Sweet and Spicy Salmon
•
Turkey Tetrazzini
Desserts
•
Chambord Strawberries
•
Grilled Fruit
•
Banana Split
Extras
•
Mango and Orange Smoothie